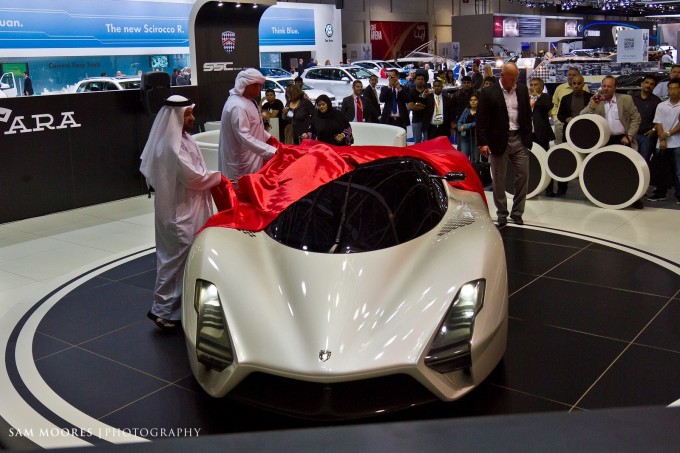 Shelby Supercars hasn't had any trouble finding buyers for the company's Tuatara. According to Gulf News, the exotic drew a whopping 10 buyers at the Dubai International Motor Show. Global recession? What global recession? Each Tuatara comes with a sticker price of $1.3 million, and even Shelby Supercars didn't expect to find the sort of following that it did at the show. The brand largely decided to attend the event to raise awareness about its efforts in high-performance engineering, with founder Jerod Shelby saying his goal was merely to find a distributor for the region.
The Tautara wasn't the only hit at the Dubai International Motor Show, however. The Lamborghini Aventador drew in 14 new buyers, and Canada's De Macros GT1 enjoyed a fair bit of attention as well.
We can hardly blame Tuatara buyers for their enthusiasm. The coupe looks brilliant, and SSC promises the car will deliver 1,350 horsepower from its 6.6-liter V8. That much power should enable the Jason Castriota design to reach 200 mph in just 16 seconds and power on to a top speed of 275 mph.