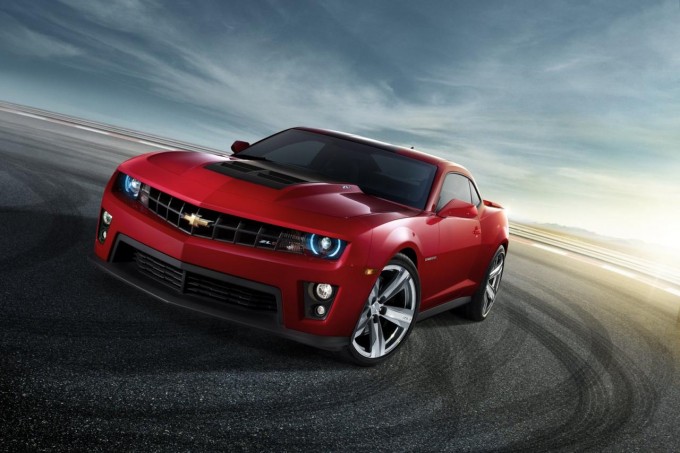 The Chevrolet Camaro ZL1 won't hit the streets until early next year, but a new report is indicating the model will have more than 570 hp (425 kW / 578 PS).
As you may recall, when the car was introduced at the Chicago Auto Show, GM said the supercharged 6.2-liter engine would have an output of approximately 550 hp (410 kW / 557 PS).  However, sources are now reporting the model needs extra horsepower to battle the 2013 Ford Mustang Shelby GT500 which is expected to adopt a supercharged 5.8-liter V8 with up to 620 hp (462 kW / 629 PS).
Regardless of what the final numbers are, it's clear the horsepower war is far from over.