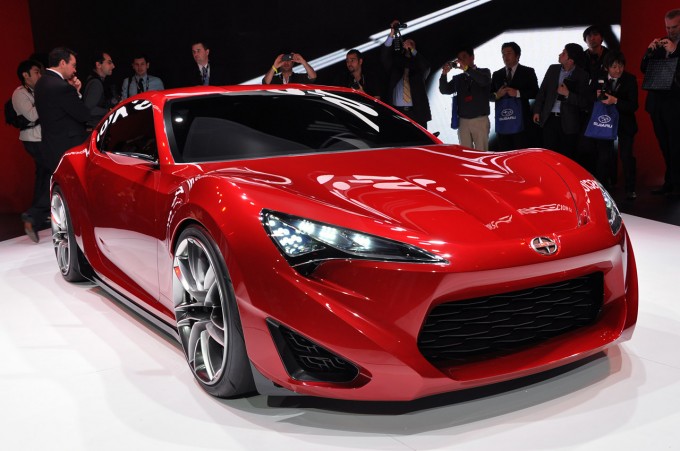 New York auto show unveiled another version of Toyota and Subaru's joint partnership rear-wheel-drive sports car. We saw Toyota's FT-86 II concept in Geneva earlier this year, along with the chassis for Subaru's version of the car. Now here in New York, Scion has taken the wraps off of its FR-S, a sexy little number that rides on this same platform.
FR-S, which stands for "front-engine, rear-wheel-drive sport," (or "friggin' really sweet," according to Jack Hollis, Scion's vice president) is the automaker's homage to the infamous AE-86 Corolla – a car that was highly praised for its lightweight body and superb balance without having to churn out a ton of power. Under the hood is a naturally aspirated 2.0-liter Boxer flat-four mated to either a six-speed manual or automatic transmission. The FT-S rides on sharp 20-inch wheels, hiding an absolutely monstrous set of 18-inch carbon ceramic brake rotors that are fixed to the wheels like a motorcycle. Don't count on those making production…
Hollis says that the FR-S' design is inspired by the legendary Toyota 2000GT, and we can even see a bit of Lexus LF-A in the angular shapes that blend with sleek curves. This is one hot concept, and we're told that it previews a new addition to the Scion family coming in 2012. More pics after the jump..