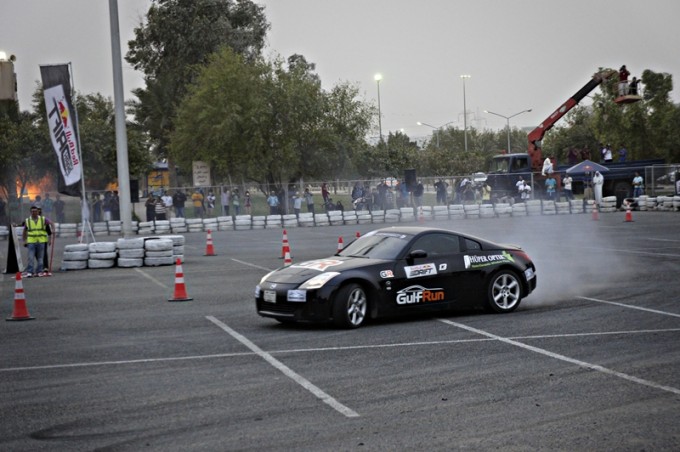 GulfRun sponsored 350Z was able to take 3rd place in the Red Bull Car Park Drift after a great performance by Mubarak Al-Rumaidhi, who was only behind 2 rally drivers taking 1st and 2nd.
The event was a lot better than last year's in my opinion. Even with the dusty weather, there was far more spectators watching and cheering as the drifters were sliding their way between the cones. The parking lots were actually pretty crowded when we got there, so we had to park far away and walk the distance. more details and pictures after the jump..
The day started with one of Red Bull's own pro drivers drifting in this RWD converted Subaru Impreza STi, showing everyone how it's done!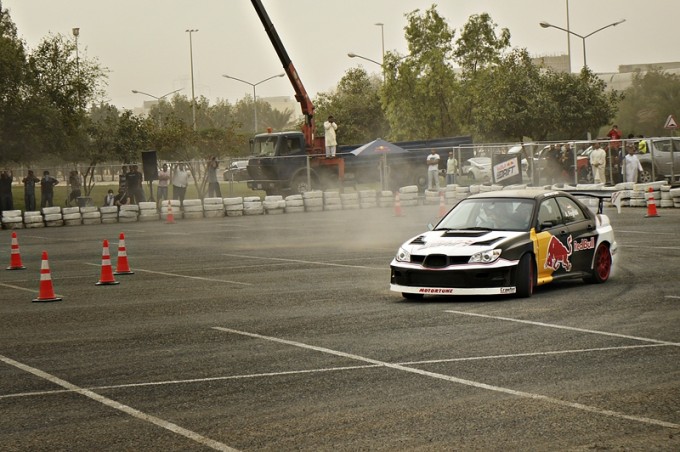 Along with a few drifters from last year's event, we saw a bunch of new cars and faces today, starting with this modified 350Z.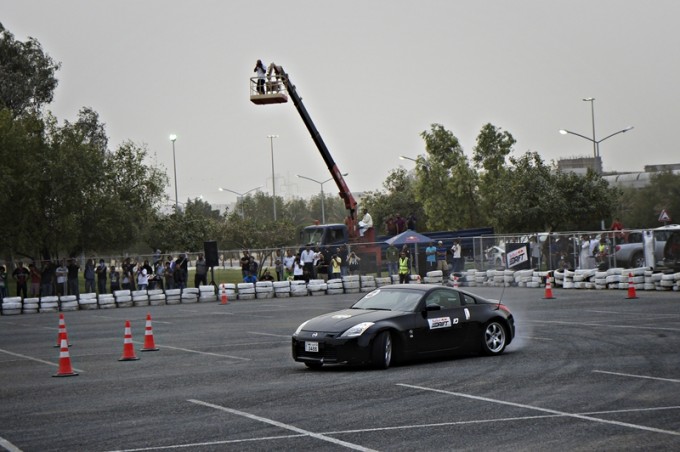 Even though it's a V6, the driver of this Chevy Camaro showed great control and transition skills. I believe he was also a Red Bull pro driver.
Surprisingly though, a large majority of the drift cars consisted of Mitsubishi Evolutions, in fact 4 out of the 5 finalists were Evos!
Most of the Evos resorted to pulling on the hand brake hard to throw off the car's balance and induce drifting.
Mubarak Al-Rumaidhi rippin it up at the car park.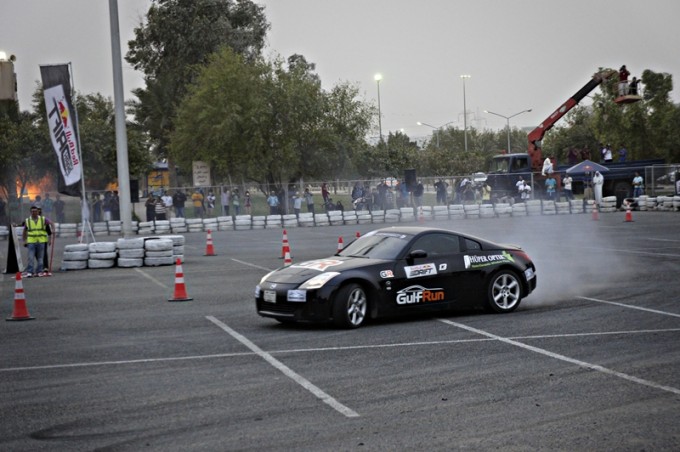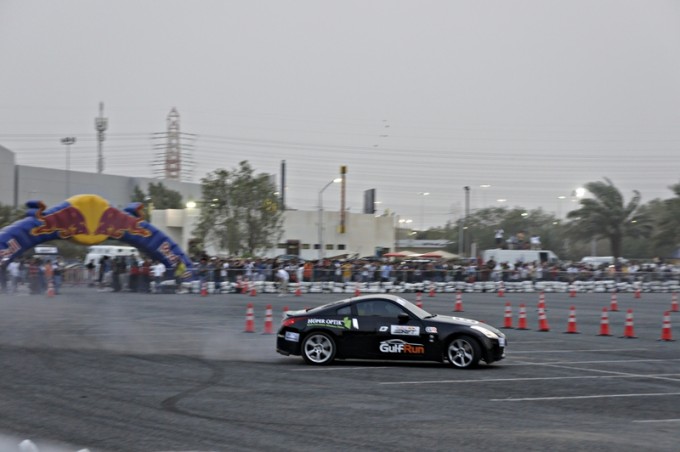 Gobs of power on these two American muscles created quite an impressive smoke show!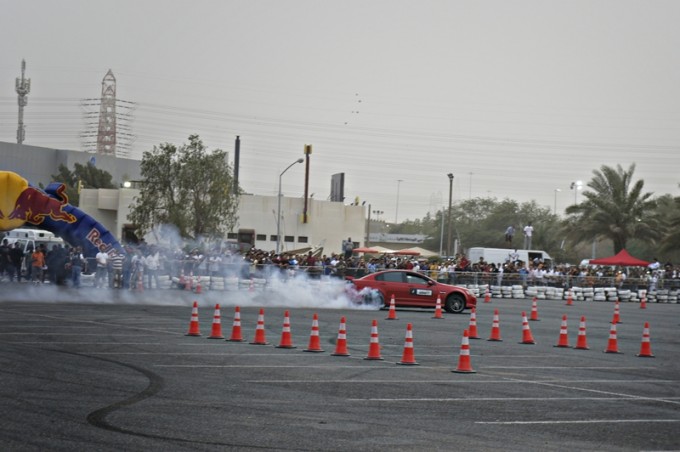 Even with the incredible amount of body roll, the driver of this Holden Commodore managed to hold a good steady line through the sweeper.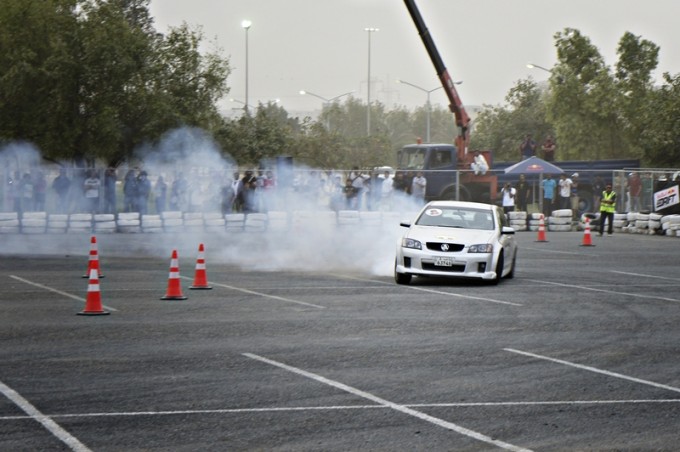 Overall it was a great event with Saleh Bin Edan taking first place with his rally spec Evo.
Thanks to Othman Al Othman for the great pics.