The first Stratos was a very successful rally car during the 1970s and early 1980s. It started a new era in rallying as it was the first car designed from scratch for this kind of competition which won the 1974, 1975 and 1976 world rally championship. After 26 years of the original Stratos, the billionaire car nut and CEO of supplier Brose KG, Michael Stoschek, a long-time Stratos and rally car fanatic met Chris Hrabalek in Alta Badia, Italy at a the World Stratos Meet. Stoschek and Hrabalek met with the designers at Pininfarina to create a modernized Stratos. The design started under the hand of rising design star Jason Castriota and eventually moved to the designers at Bertone, which was the studio behind the original Stratos.
Pictures of the new Stratos has been circulating the web since August, and recently official pictures and video have arrived. During the 40th anniversary year of the Marcello Gandini-designed Stratos Zero concept, whose name was later resurrected for the rally car and homologation special. Like the 1970s-era Stratos, power reportedly comes from a Ferrari engine, this time a V8 probably donated from the F430. (The original used the 2.4-liter Dino V6.) Italiaspeed reports that the new car is so true to the concept of the original that it even has door-mounted helmet storage. The bodywork has apparently been crafted in carbon fiber and as many as five prototypes may already be running. If so, this is not likely the one-off that was originally speculated, but a car that could see a limited production run like the Alfa Romeo 8C Competizione.
Below is a video of the Ferrari president Luca di Montezemolo testing the New Stratos at Fiorano race track, Italy
WTCC and former Formula-1-Pilot Tiago Monteiro fine-tuning the chassis of the New Stratos at Balooco test track, Italy.
The new Stratos side by side with the original Stratos. I remember watching the Stratos on TV when I was a kid, It was one of my favorite cars.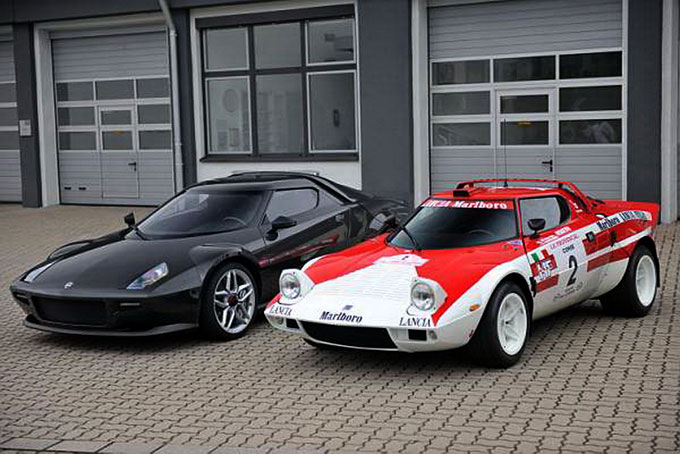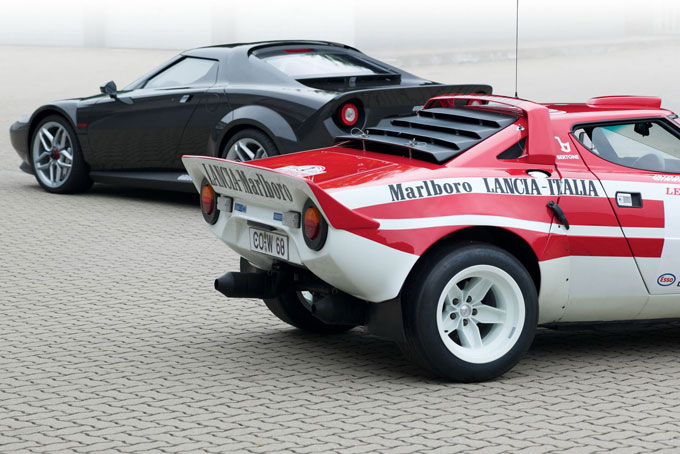 Jeremy Clarkson on the original Stratos from a Top Gear Episode:
I don't know about you but I would get a Stratos in a heart beat, such an incredible car.